Byline
Rick Hanson, Ph.D.
Short Description
Practical insights into happiness, love, and wisdom from psychology, neuroscience, and Buddhism
About
We all want greater happiness, love, and wisdom.
To support you on your path, I've gathered tools and information from psychology, brain science, and the contemplative traditions to help reduce stress, sorrow, fear, and anger; to promote well-being and personal growth.
You'll find a wide range of resources, such as step-by-step instructions for weaving good experiences into your brain and your self.
May these benefit you, and in widening ripples, our world so full of promise and peril!
Personal Perspectives
Off
Blog Image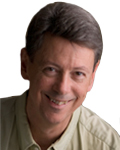 Basics (Converted from Taxonomy)