The Mental Health Toll of Climate Injustices
One of the biggest threats to our quality of health is rarely discussed.
Posted January 20, 2023 | Reviewed by Davia Sills
Key points
The mental health tolls of climate change include climate anxiety, shock, anger, shame, humiliation, trauma, PTSD, and depression.
Millions of babies and children are dying from climate and environmental injustices.
People who face the worst quality of life consequences from pollution and ecosystem degradation often contributed the least to those problems.
Climate justice is access to clean air and water, to community environmental data, and to participation in environmental decision-making.
Can you conjure up an image of a too-thin polar bear stuck on a small, melting bed of sea ice or sprawled out on iceless land? How about images of a flooded neighborhood with several children waiting to be rescued from a rooftop? How about images of a family rummaging through the ruins of their home, which has been flattened or burned by extreme weather?
Mental Health Toll of Climate Change
Such images of floods, super storms, and wildfires in our daily newsfeed spotlight loss of life and livelihoods. These images can take a mental health toll by increasing our climate or eco-anxiety, concerns and fears about environmental harms, disasters, and doom. The deep mental health toll on survivors of climate events includes experiences of shock, anger, shame, humiliation, trauma, post-traumatic stress disorder, and depression. These mental health consequences can have cascading and interrelated adverse effects, such as weakening the immune system, impeding recovery from injuries, straining social relationships, dampening educational achievement, and limiting career trajectories.
Sathish Kumar Periyasamy/Pixabay
Unpacking Climate Injustice
Climate injustice is about how children and others who are the least responsible for droughts, floods, pollution, and extreme weather are facing the worst mental health costs, loss of livelihood, and mortality, coupled with little input on decision-making about their environment.
Children are one of the biggest victims of climate injustices, whether it is drinking polluted water that has devastating short-term and long-term consequences on their developing brains and bodies, breathing in polluted air that will cause a lifetime of asthma, respiratory illnesses, and cancer, facing malnutrition and stunted growth from the aftereffects of droughts and heatwaves, or facing the debilitating injuries and death from cyclones, extreme weather, floods, and wildfires.
The catastrophic and disproportionate climate effects faced by children will only be amplified in the years to come, according to a recent study projecting that children born in 2020 will experience a two- to sevenfold increase in extreme events.
Climate change is a crisis multiplier by compounding existing vulnerabilities and inequalities, such as ableism, ageism, heterosexism, racism, and sexism. A world with interlocking systems of injustice means that individuals at the cross-section of injustices, such as children of color, girls living with disabilities, and older indigenous persons, often face the worst possible consequences.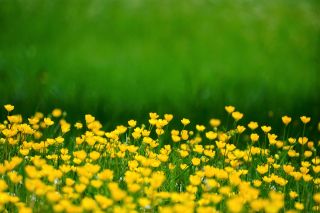 Michaela/Pixabay
Reasons for Hope for a Better Quality of Life in 2023
The quest for climate justice is the quest for increased quality of life for all. There is reason to be cautiously hopeful as the climate justice movement is making significant inroads with collaborations among psychologists, multi-disciplinary scholars, grassroots organizations, policymakers, and concerned individuals worldwide.
In November 2022, the momentum of the climate justice movement was realized with historic positive steps at the largest yearly international summit on climate change, which hosts world leaders and representatives from 197 countries.
2023 can be a year of significant progress on everyone's—children's and adults'—rights (1) to a healthy environment with clean water and air, nutritious food, and secure housing, (2) to access to information about possible environmental harms in one's community, and (3) to a seat at the table in environmental decision-making in one's community.
References
Clayton, S., Manning, C. M., Speiser, M., & Hill, A. N. (2021). Mental Health and Our Changing Climate: Impacts, Inequities, Responses. Washington, D.C.: American Psychological Association, and ecoAmerica. https://www.apa.org/news/press/releases/mental-health-climate-change.pdf
Hanna-Attisha, M. (2018). What the eyes don't see: A story of crisis, resistance, and hope in an American city. One World, New York.
Levy, S.R., Migacheva, K., Ramírez, L., Okorodudu, C., Cook, H., Araujo-Soares, V., Minescu, A., Livert, D., Ragin, D.F., & Walker, P. (2022). A Human Rights Based Approach to the Global Children's Rights Crisis: A Call to Action. Journal of Social Issues, 78(4), 1085-1097. https://spssi.onlinelibrary.wiley.com/doi/epdf/10.1111/josi.12563
Levy, S.R., Sternisko, A., Walker, P., Okorodudu, C., Ragin, D.F., Cook, H., Livert, D., Ryan, M., & Mancoll, S. (2022). Following COP 27, as the World's Nations Enter 2023, SPSSI Urges Tangible Progress to Remedy Climate Injustice. Retrieved from http://www.spssi.org/cop27
Robinson, M. (2018). Climate justice: Hope, resilience, and the fight for a sustainable future. Bloomsbury Publishing, New York.
Thiery, W., Lange, S., Rogelj, J., Schleussner, C.-F., Gudmundsson, L., Seneviratne, S. I., Andrijevic, M., Frieler, K., Emanuel, K., Geiger, T., Bresch, D. N., Zhao, F., Willner, S. N., Büchner, M., Volkholz, J., Bauer, N., Chang, J., Ciais, P., Dury, M., … Wada, Y. (2021). Intergenerational inequities in exposure to climate extremes. Science, 374(6564), 158–160. https://doi.org/10.1126/science.abi7339