Byline
Darcia Narvaez, Ph.D.
Short Description
Living the life that is good for one to live
About
I write typically about research findings related to moral functioning and living a good life. Sometimes I muse on things that I puzzle about (politics). I am very concerned about how much our society doesn't seem to know about how to raise good, healthy and happy children, so I spend a great deal of time on parenting. I also write about things that I am working on myself--the endless quest for virtue! This is an opinion blog, not a set of research articles, intended for the public not scientists. For more nuanced and highly referenced work, look at my academic work.
Personal Perspectives
Off
Blog Image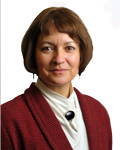 Basics (Converted from Taxonomy)