No A.I. Is Smart Enough to Help Navigate Anxiety
Personal Perspective: An app can't get us to stop functioning and start feeling.
Posted January 18, 2023 | Reviewed by Gary Drevitch
Key points
A.I.-powered apps have little to offer for anxiety, as they tend to do little more than gamify treatment.
The goal of these apps seems to be to use one screen to get us functioning again on our work screens.
To successfully navigate the challenges of anxiety, we need to stop functioning and allow ourselves to feel.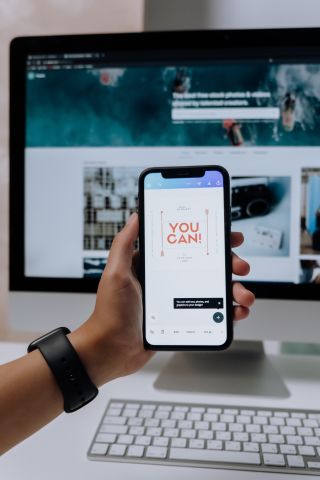 Source: cottonbro studio/Pexels
If you turn to Google for help with anxiety and panic, you will be directed to all types of apps promising near-instant relief. Rootd, an app seeking to stand out in this crowded market, just put out a press release announcing itself as the "#1 ranked app for anxiety and panic attack relief," and, further, that their product has "passed the Digital Health Assessment framework (DHAF), a rigorous new scheme which aims to drive up health app standards in the United States."
It all sounds very official. We're also informed that the DHAF was developed by the Organisation for the Review of Care and Health Apps (ORCHA), whose COO is quoted in the release as saying: "ORCHA's accreditation standards are the world's toughest, so US healthcare professionals and consumers will know they can trust any digital health products which successfully pass the DHAF." But what is ORCHA? It's not a government initiative; neither is it a not-for-profit organization. I have long been critical of for-profit enterprises embracing this type of business model. I've also been skeptical of enterprises that name themselves "Organisations," "Agencies," or "Societies." A credit-rating "agency" sounds much more impartial and trustworthy than a credit-rating "business," especially when one is reminded that it is the company seeking assessment that is the "agency's" customer.
For me, ORCHA, the Organisation for Review, sends similar vibes.
Gamifying mental health
Still, for the sake of research, and as an anxiety sufferer, I decided to try the Rootd app. One "therapist-approved feature" is "a panic button for in-the-moment panic attack relief." You hit it and are treated to a handful of simplistic aphorisms, like "Panic attacks rarely last longer than 10 minutes." "These feelings will soon be over." "There is no real outside threat." "You do not experience panic attacks 24/7. This one will end;"
But the worst part of the experience is saved for the end. The app asks you after the aphorisms flash whether you feel better or not. If you click on the "feel better" button you get "+5 warrior points!!!" and are congratulated for being "a survivor."
Such gamification of anxiety-disorder treatment is insulting and a worrisome indicator of where accessible mental healthcare is trending. Medical professionals will turn those who cannot afford a therapist to A.I.-powered video games that can be licensed for an annual fee.
It is not surprising that mass-market mental health products turn our challenges into a game. After all, the goal is to get us to function. Such apps are programmed by businesses that believe they have unlocked and patented the once-secret algorithm to get me functioning again. Functioning is the de facto solution to mental health challenges, so let's use the patient's moment of crisis to encourage the pursuit of "warrior points." Once you win enough points you can chase the real prize, which is getting back to your screen for work.
We need to feel, not function
But that's not the path to wellness. We can't simply play our way out. Whenever I check in with my psychological mentor, I excitedly update him about the recent progress I've made—the books and articles I've written, and the lectures I've given. But all he hears is me trying to distract him: "Look over here! I'm functioning! I'm fine!" And with a loving sigh, a warm smile, and a direct stare, he reminds me that I need to stop functioning, and allow myself to feel. My panic disorder is with me for the long haul. Healing is the move toward wholeness. If I want to be whole, I need to access the wisdom of my body. I need to give myself an opportunity to feel in the moment of panic. I need to stop functioning, stop chasing video-game warrior points, stop questioning what's happening, stop doubting myself, stop looking for answers, and just stay with what comes up.
I'm very good at functioning. But I'm not very good at self-love, self-compassion, or self-soothing. And neither is A.I. No A.I. is smart enough to help us navigate anxiety. But there are lots of people in our orbits that are.
To find a therapist, visit the Psychology Today Therapy Directory.