Byline
Leslie Becker-Phelps, Ph.D.
Short Description
A psychologist provides guidelines to help individuals define their best pathways to change
About
Dr. Becker-Phelps, a licensed psychologist, is dedicated to helping people understand what they need to do to become emotionally and psychologically healthy. She accomplishes this through her work as a therapist, speaker, and writer. She is an engaging speaker who has inspired audiences in large and intimate settings. She is the author of Insecure in Love (available, 2014). In addition to her blog for PT, she is a regular writer for the WebMD Relationships blog and is the relationships expert on WebMD's Relationships and Coping Community.
Personal Perspectives
Off
Blog Image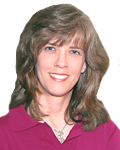 Basics (Converted from Taxonomy)