Short Description
More than just the funnies.
About
When I first watched "The Office" I was surprised when none of the characters smiled. People smile as a way to be friendly, and on TV, actors smile constantly, especially if they've just gotten their teeth whitened. But after watching awhile, I realized that the serious expressions of the characters (except for Michael), made them that much funnier.
None of my characters smile. I laugh as I write the cartoons, however, and at the funny way people think one thing, but do another. That's a great cartoon.
All cartoons are available for purchase, licensing, or compliments.
Personal Perspectives
Off
Blog Image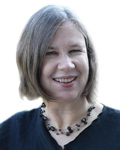 Basics (Converted from Taxonomy)