How to Integrate STEM and Social-Emotional Learning
You can teach STEM through social-emotional learning, and vice versa.
Posted March 16, 2023 | Reviewed by Lybi Ma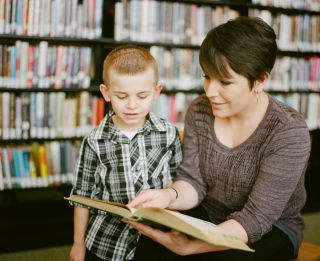 Source: Adam Winger/Unsplash
People routinely think of STEM (Science, Tech, Engineering, and Math) and Social-Emotional Learning as two very separate subjects. Fractions over here, mindfulness over there. However, there are many ways to teach STEM concepts through social-emotional learning and vice versa. They should be integrated. Let me explain through examples.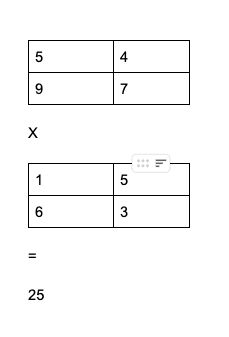 Source: Alice Boyes
5 Ways to Integrate STEM and Social-Emotional Learning
1. Plan and sequence a STEM exercise in a way that minimizes anxiety and frustration.
Project management is a huge part of STEM. It's also part of learning to manage emotions. Everyone needs to learn how to break down a challenging task into chunks to manage their anxiety and frustration.
You can teach this as a strategy. For example, my child and I are working on multiplication problems that look like the example to the left. The child needs to select one number from each box that multiplies the answer given.
Since this exercise provokes a lot of anxiety and frustration for my child, we broke it down into the steps below. Her seeing a clear path to her eventual success made a huge difference. She learned multiplication, but also both project and emotion management.
Day 1 - Complete a worksheet of 10 of these problems together with Mom, using a multiplication chart.
Day 2 - Complete the worksheet on her own with the multiplication chart to help
Day 3 - Complete the worksheet with Mom without the chart.
Day 4 - Complete the worksheet on her own with the correct option in one of the boxes already highlighted.
Day 5 - Complete on her own.
When breaking down any project, each of the steps should feel manageable and should show a clear path to the goal. That's good project management. At first, the parent can break down tasks into steps, then the child can do more of this themselves.
2. Observation.
Observation is a critical part of the scientific method and also of social-emotional learning, such as observing and labeling your own emotions, observing and articulating your thoughts, and observing others' body language and expressions as part of making and keeping friends. Education should explicitly talk about observation as a skill that cross-pollinates STEM and social-emotional learning.
3. Evidence (or facts) vs. feelings.
Another part of the scientific method is the concept of evidence. Part of social-emotional learning is distinguishing between facts vs. feelings. For example, a child may feel scared of monsters but what's the evidence for or against whether monsters or ghosts are hiding in their room at night?
4. Behavioral experiments.
Testing a hypothesis by running an experiment is yet another part of the scientific method and also of Cognitive Behavioral Therapy for emotional problems like depression and anxiety.
Behavioral experiments are one form of an experiment like any other. For example, what does a socially anxious child predict will happen when they introduce themselves to another child in the playground? When they try it, what actually happens? This is a science experiment like any other.
5. The role of a sense of accomplishment in maintaining a healthy mood.
In cognitive behavioral therapy, psychologists routinely teach: activities that provide pleasure and or a sense of accomplishment are part of healthy mood management. Incorporating these into your day is called behavioral activation and is a core feature of treatment for depression. In fact, research shows this is one of the most effective components of cognitive behavioral therapy.
Moreover, we know that people usually feel their best when their day consists of a mixture of easy, medium, and hard tasks, rather than all of one type. You can teach and model these concepts when learning STEM.
Ask your child to separately rate how much pleasure and sense of accomplishment they got from a STEM task once they finish, on a scale of 1-10. For example, they got 4/10 pleasure from the task but an 8/10 sense of accomplishment. Help them see that tasks of different challenge and pleasure levels can be rewarding.
Whatever your child has more interest in, you can use that topic as a way to teach other topics. If they're most interested in STEM, you can teach social-emotional learning through STEM. If they're less interested in STEM, you can teach STEM concepts through social-emotional learning. When they're receptive and have learned a skill in their preferred domain, transfer it to the other domain. Whichever way around you do it, they'll gain confidence and skills with both STEM and managing themselves.