Byline
Elizabeth Meyer, Ph.D.
Short Description
Ending bullying and harassment, and promoting sexual diversity in schools.
About
This blog focuses on current issues relating to bullying and harassment, youth empowerment, gay, lesbian, bisexual, and transgender issues, and promoting respect for gender and sexual diversity in schools. I explore issues relevant to: parents, teachers, administrators, counselors, and students: everyone involved in the community of the school.
Personal Perspectives
Off
Blog Image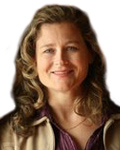 Basics (Converted from Taxonomy)