Byline
Barton Goldsmith, Ph.D.
Short Description
Harness the power of emotion to deepen your love with your partner, become more successful at work, and more
About
"In his blog, Barton Goldsmith has done something unique. He has assembled a remarkable list of ideas and exercises for couples that will actually work. And he has done it without the befuddlement of theory, yet every post exhibits a theory of change. It's simple. What would make marriage work for everyone is not rocket science. It is commonsense. Not a single suggestion or exercise is exotic or complicated or requires a college degree. All of them ring of commonsense. The only way a couple could fail is to not do the work." —Harville Hendrix, Ph.D.
Personal Perspectives
Off
Blog Image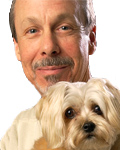 Basics (Converted from Taxonomy)