Byline
Preston Ni, M.S.B.A.
Short Description
Be ultra-effective at home, at work, and in the world
About
Preston Ni is a Professor of Communication Studies, presenter, private coach, and author of "How to Communicate Effectively and Handle Difficult People " and "Communication Success with Four Personality Types". He has worked with Fortune 500 stalwarts Microsoft, Hewlett Packard, Lockheed Martin, Intel, Visa, and eBay, as well as coached executives, managers, and private individuals to identify their catalyst for success. Preston is an Alumnus Fellow of the Stanford University Human Rights Education Initiative.
e-mail: commsuccess@nipreston.com
web: www.nipreston.com
Personal Perspectives
Off
Blog Image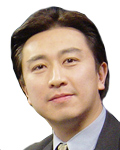 Basics (Converted from Taxonomy)