Byline
Travis Langley, Ph.D.
Short Description
Investigating the nature of good guys and bad guys in fiction and real life
About
Who are your heroes? And why? Who inspires your dreams and hopes and, on the coin's other side, who conjures your nightmares and fears? Join Dr. Travis Langley by brightest day and blackest night as he investigates the best and worst in human nature, both as depicted in fiction and as observed in everyday life. Can psychologists explain or even identify good and evil? What do the concepts of heroism and villainy really mean in the 21st century?
Personal Perspectives
Off
Blog Image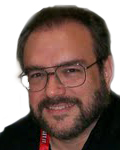 Basics (Converted from Taxonomy)