7 Ways to Survive Valentine's Day When You Are Single
How to admit how you are feeling but not let it control what you do.
Posted February 13, 2023 | Reviewed by Hara Estroff Marano
Key points
It's OK to admit to yourself and your friends that you are feeling down, lonely, frustrated, or out of sorts on Valentine's Day.
Connect with friends, find singles' events, or schedule some of your favorite activities on Valentine's Day,
Resist the temptation to hook up with just anyone or do something else rash on Valentine's Day. Don't let one day affect your future days.
Keep in mind the bigger picture and understand that this day will pass.
Source: Photo by Nacho Canepa
Even if you are happy being single every other day of the year, there is one day that can make you question your singlehood. And that's February 14, Valentine's Day.
I still remember my first-grade experience when all of my classmates were passing out Valentine's Day cards to each other and I didn't get a single one while no one else got fewer than five. In fact, the distribution was so lopsidedly obvious that the teacher felt obligated to say, "Hey, come on, someone give Bruce a Valentine's Day card." Of course, back then, none of us kids knew anything about dating, romance, or marriage. And to my knowledge, everyone in our first-grade class was single and not married at the time. Nonetheless, the feeling of being left out when everyone else was celebrating each other was quite palpable. Let's say it didn't feel good.
Therefore, it's reasonable to feel left out when you are not part of the annual love-chocolate-flowers-elevated-restaurant-prices-and-other-stuff fest that is Valentine's Day. When you are an adult, the stakes are seemingly higher. The day may make you wonder whether you'll ever find the right match for you. It may make you question your past decisions, such as, "Well, my former significant didn't cheat on me that often" or "Sure, that person didn't fulfill my need-to-have criteria but he or she did have a really nice car." Yes, Valentine's Day can make you feel quite alone.
So what do you do to get past the 24 hours that is February 14? Here are seven suggestions:
1. Admit how you are feeling.
One approach is to act as if you feel fine, which can work only if that's truly how you feel. Otherwise, it's OK to admit to yourself and your friends that you are feeling down, lonely, frustrated, out of sorts, or some other negative emotion on Valentine's Day. Denying how you are actually feeling can suppress your emotions so that they come out in weird and unexpected ways. Or such suppression could end up adversely affecting your health. The best approach is to be real to your friends and yourself. If your friends are true friends, they'll understand how you feel and empathize.
2. Connect with friends.
One of the best ways to deal with loneliness is to connect with others. Not all of your friends will be engaged in all those "I love you too, Shmoopie," activities. Some of them may be single. And even those who are coupled may not necessarily be huge fans of the over-commercialization and obligations of Valentine's Day. They could welcome spending time with others, including their single friends.
3. Find singles' events.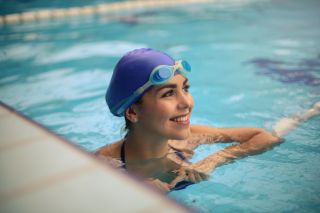 Source: Photo by Andrea Piacquadio.
Pew Research Center found that 30% of U.S. adults surveyed in July 2022 considered themselves single. Unless there's been a massive coupling-up event since then, that percentage probably hasn't changed much in about half a year. Therefore, plenty of people are likely in similar boats as you. That means a whole lot of people looking to do something on Valentine's Day.
4. Schedule some of your favorite activities.
You don't necessarily have to be with others on Valentine's Day. Say all of your friends are married and don't want a third wheel around on Valentine's Day. Then maybe it's time to "tricycle" something else. This may be the time to go to the Museum of Bad Art (MOBA) in Boston, Massachusetts, and perhaps even paint some bad art yourself. Try a new experience. Get better at what you already like to do or learn something new. Think of Valentine's Day as a day to enhance yourself.
5. Resist the temptation to hook up with just anyone or do something else rash.
Valentine's Day can make you do funny things, things that you wouldn't do any other day with the possible exception of Groundhog Day. Keep in mind that while Valentine's Day lasts only a day, the consequences of a bad hookup or other rash decisions can last a whole lot longer. It's easy to be with just anyone. It's a whole lot harder to be with the right person.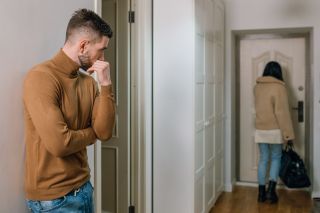 Source: Photo by Alena Darmel.
6. Keep in mind the bigger picture.
Remember why you have chosen to be single, at least for now, in the first place. Chances are you haven't met the right match yet. Or perhaps you and your right match have already met each other but are still too early in a real-life version of 13 Going on 30, When Harry Met Sally, Just Friends, or Zack and Miri Make a Porno. Every person's romantic journey is different. You never know what may happen in the future. While having a great relationship can naturally be great, being trapped in a bad relationship is far worse than being single. And divorce statistics (close to 50% of marriages, by some accounts) suggest that a high percentage of relationships are not good, regardless of what they may look like on Instagram and Facebook.
7. Understand that this day will pass.
Remember, Valentine's Day is a bit of an artificial construct. There's nothing inherently special about February 14, which also happens to be National Ferris Wheel Day. You'll make it through the day intact. Just like I made it through first grade intact, even though giving me a Valentine's Day card had to become a class assignment.