Psychosis
Psychosis occurs when an individual loses touch with reality—a break that can be terrifying to experience or to observe in a loved one. Psychosis can include hallucinations, delusions, disorganized speech, and abnormal movements. Hallucinations—perceiving something that doesn't exist—and delusions or false beliefs are hallmarks of psychosis. Disorganized speech may manifest as incoherent babbling and abnormal movements can include motionlessness, a state called catatonia.
Psychosis is a symptom, not a classifiable disorder in and of itself. Persistent symptoms of psychosis may lead to a diagnosis of a schizophrenia spectrum disorder, such as schizophrenia, schizoaffective disorder, or schizophreniform disorder. Psychosis can also be a symptom of bipolar disorder. But psychosis can arise from other sources, such as sleep deprivation, alcohol, or drugs. It is important to seek professional help as soon as psychosis is experienced or suspected.
For signs, causes, and treatment of schizophrenia, see our Diagnosis Dictionary.
Understanding Psychosis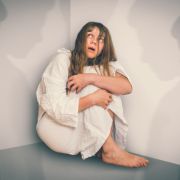 Before young adults experience their first psychotic episode, they often show signs that something is awry. Their behavior may seem unusual, confused, or withdrawn, and they may begin to struggle in school or at work. Seeking help during this phase or active psychosis is key. Treatment can allow individuals to manage the condition and continue along their life path during the years of early adulthood.
Causes of Psychosis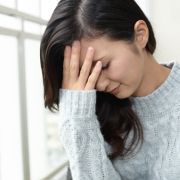 Scientists still don't have a clear understanding of what causes psychosis. Genetics plays a role, because the risk of developing schizophrenia is higher for twins and immediate relatives with the condition. But the development of psychosis encompasses much more than one's genetic profile—it's likely due to a combination of biological, psychological, and social factors. For those who are more vulnerable to it, psychosis can emerge due to stress, trauma, or other events.
Treating Psychosis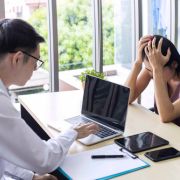 A single episode of psychosis—especially the first (First Episode Psychosis) can be controlled with medication; and a recurrence can often be prevented once the underlying cause is identified. To prevent further episodes, it is critical to seek treatment immediately.
Symptoms of psychosis are treated with both antipsychotic medications and psychotherapy. Antipsychotics can take the form of pills, liquids, or monthly injections. Hallucinations tend to subside in a couple of days and delusions in a few weeks, but medications require around six weeks to be fully effective. When individuals adhere to a treatment plan, even those who have experienced multiple psychotic episodes can manage their symptoms effectively and lead fulfilling lives.