Habit Formation
Habit formation is the process by which behaviors become automatic. Habits can form without a person intending to acquire them, but they can also be deliberately cultivated—or eliminated—to better suit one's personal goals.
How We Form Habits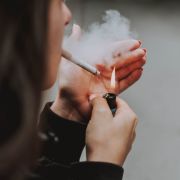 People develop countless habits as they navigate the world, whether they are aware of them or not. The knee-jerk nature of these behaviors can help people get their needs met more efficiently in everyday life. Yet the fact that habits become deeply ingrained in our brains means that even if a particular habit creates more problems than it solves, it can be difficult to break. Understanding how habits take shape to begin with may be helpful in dismantling and replacing them.
How to Build Better Habits
Old habits can be difficult to shake, and healthy habits are often harder to develop than one would like. But through repetition, it's possible to form—and maintain—new habits. Even long-time habits that are detrimental to one's health and well-being can be broken with enough determination and a smart approach.