Cross-Cultural Psychology
Cross-cultural psychology is a branch of psychology that explores the similarities and differences in thinking and behavior between individuals from different cultures.
Scientists using a cross-cultural approach focus on and compare participants from diverse cultural groups to examine ways in which cognitive styles, perception, emotional expression, personality, and other psychological features relate to cultural contexts. They also compare cultural groups on broad dimensions such as individualism and collectivism—roughly, how much a culture emphasizes its members' individuality versus their roles in a larger group.
Psychologists who are interested in expanding psychology's focus on diverse cultures have pointed out that the majority of research participants are, to use a popular term, WEIRD: they are from Western, Educated, Industrialized, Rich, and Democratic societies. Cross-cultural research has made it clear that what psychologists conclude about this slice of the world's population does not always extend to people with other cultural backgrounds.
What Is Cross-Cultural Psychology?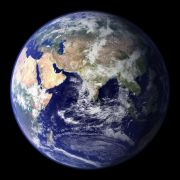 Psychology's mission to understand how humans think and behave requires studying humanity as broadly as possible—not just the humans to which researchers tend to be nearest. Psychologists who conduct cross-cultural research investigate the richness of human psychological variation across the world, including points of consistency and divergence between populations with distinct cultural backgrounds, such as those in Western and East Asian countries.
Why is cross-cultural psychology important?
Psychological research that incorporates a more global sample of people provides insights into whether findings and models (such as those about the structure of personality or the nature of mental illness) are universal or not, the extent to which psychological phenomena and characteristics vary across cultures, and the potential reasons for these differences. Cross-cultural research demonstrates that experimental effects, correlations, or other results that are observed in one cultural context—for example, the tendency of Western participants to rate their abilities as better-than-average—do not always appear in the same way, or at all, in others.
How is culture defined in psychology?
While various definitions are used, culture can be understood as the collection of ideas and typical ways of doing things that are shared by members of a society and have been passed down through generations. These can include norms, rules, and values as well as physical creations such as tools.
Which groups are compared in cross-cultural psychology?
Cross-cultural studies allow psychologists to make comparisons and inferences about people from different countries or from broader geographic regions (such as North America or the Western world). But psychologists also compare groups at smaller scales, such as people from culturally distinct subpopulations or areas of the same country, or immigrants and non-immigrants.
Is cross-cultural psychology the same as cultural psychology?
While there is overlap between these approaches, there are also differences. Cross-cultural psychology analyzes characteristics and behavior across different cultural groups, with an interest in variation as well as human universals. Cultural psychology involves comparison as well, but has been described as more focused on psychological processes within a particular culture. In another approach, indigenous psychology, research methods, concepts, and theories are developed within the context of the culture being studied.
Psychological Differences Across Cultures
The inhabitants of different regions and countries have a great deal in common: They build close social relationships, follow rules established by their communities, and engage in important rituals. But globally, groups also exhibit somewhat different psychological tendencies in domains ranging from the strictness of local rules to how happiness and other emotions are conceived. Of course, within each region, nation, or community, there is plenty of individual variation; people who share a culture never think and act in exactly the same way. Cross-cultural psychology seeks to uncover how populations with shared cultures differ on average from those with other cultural backgrounds—and how those differences tie back to cultural influence.
Do emotions differ across cultures?
Does culture affect how we think about
happiness
?
How do cultural differences relate to mental illness?
What are individualism and collectivism?
Individualism and collectivism are two of the contrasting cultural patterns described in cross-cultural psychology. People in relatively collectivist cultures are described as tending to define themselves as parts of a group and to heed the norms and goals of the group. Those in relatively individualistic cultures are thought to emphasize independence and to favor personal attitudes and preferences to a greater degree. Cross-cultural psychologists have pointed to East Asia, Latin America, and Africa as regions where collectivism is relatively prominent and much of Europe, the U.S., and Canada as among those where individualism is more pronounced. But individualism-collectivism is thought of as a continuum, with particular countries, and cultures within those countries, showing a balance of each.
What are cultural tightness and looseness?
Tightness and looseness are contrasting cultural patterns related to how closely people adhere to social rules. Each culture has its own rules and norms about everything from acceptable public behavior to what kinds of intimate relationships are allowed. But in some cultures, or even in particular domains within cultures (such as the workplace), the importance placed on rules and norms and the pressure on people to follow them are greater than in other cultural contexts. Relatively rule-bound cultures have been described as "tight" cultures, while more permissive cultures are called "loose." As with individualism and collectivism, tightness and looseness are thought of as opposite ends of the same dimension.
Is culture relevant to individual personality differences?
Do mating preferences differ across cultures?
While some mating preferences, such as a desire for kindness and physical attractiveness in a partner, appear in many if not all cultures, preferences also differ in some ways across cultures—like the importance placed on humor or other traits. In the realm of physical attraction, both men's preferences and women's preferences seem to depend partly on the cultural context, with research suggesting that men in wealthier societies more strongly favor women of average-to-slender weight, for instance.
What are analytic and holistic cognitive styles?
In cross-cultural psychology, an analytic cognitive style roughly describes a tendency to focus on a salient object, person, or piece of information (as in an image or a story) independently from the context in which it appears. A holistic cognitive style, in contrast, involves a tendency to focus more on the broader context and relationship between objects. Using a variety of tasks—such as one in which a scene with both focal objects and background elements is freely described—psychologists have reported evidence that participants from Western cultures (like the U.S.) tend to show a more analytic cognitive style, while those from East Asian cultures (like Japan) show a more holistic cognitive style. Analytic thinking and holistic thinking have been theorized to stem, respectively, from independent and interdependent cultural tendencies.
The WEIRDness of Psychology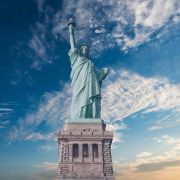 The psychological findings that get the most attention are disproportionately derived from a fraction of the world's population. Some scientists call this relatively well-examined subgroup of human societies WEIRD: that is, Western, Educated, Industrialized, Rich, and Democratic. As long as people who live in countries that meet these descriptors are the primary subjects of psychological research—and that has long been the case—it will often be difficult for psychologists to determine whether an observation applies to people in general or only to those in certain cultural contexts. Increasing the representation of people from diverse cultures in research is therefore a goal of many psychologists.