Mental Health Concerns and Aging
The aging population may worry about replacing knees and encroaching memory loss, but emotional health is equally—and in some ways more—important. Good emotional health affects physical health, and vice versa. Depression, anxiety, and loneliness are not givens in this age group, yet older people are vulnerable to these and other mental health conditions. This is punctuated by the advancing age of Baby Boomers, who make up nearly one-quarter of the population. While mental health conditions are highly treatable, many older adults go undiagnosed and untreated. This equation may well impact the cost of healthcare in total, and it is no secret that the U.S. spends much more than other nations.
On This Page
Loneliness and Aging
Loneliness has been a longstanding problem for people across many age brackets. In fact, more than a third of adults aged 45 and older feel lonely now and then; and some people, 15 to 30 percent, feel chronically lonely. The socially isolated are more likely to suffer anxiety, depression, stroke, heart disease, Type-2 diabetes, cognitive function, and other ailments. It can even increase the risk of dementia. Feeling socially isolated is acute for older adults, especially the elderly. A study from the University of California at San Francisco found that more than 40 percent of older people feel lonely regularly.
What are some of the signs of loneliness in seniors?
• Feeling negative
• Feeling that life is meaningless
• No self-worth
• Feeling left behind
• No real connection with others
• Interactions feel surface level
• Few or no close friends
• Reliance on family members
• Feeling lonely even when in the company of others
• Fatigue
• Poor sleep
• Poor diet
Why are older adults more likely to suffer loneliness?
According to Pew Research, 27 percent of people age 60 and older live on their own--a group at high risk of isolation. It's not a surprise that this age group feels the pain of disconnection; they are no longer working, their friends have moved away, their family members have died, and they contend with health issues. Mobility is just one problem among many, and if you cannot get around, people must come to you and that complicates matters even further.
Can you die from loneliness?
If you have less than three people you can turn to for emotional support, you are twice as likely to die from all sorts of causes, including heart disease, cancer, diabetes, or other illnesses. This is true even when we take into account age, income, and whether or not you smoke. According to a Cigna Health report, loneliness is like smoking 15 cigarettes a day; it is more dangerous than being obese. And research from Brigham Young shows that loneliness hastens premature death in all age categories.
Is loneliness associated with cognitive decline?
A study from Spain followed middle- and older-aged adults over a three-year period. They examined immediate recall, delayed recall, verbal fluency, among other cognitive tasks, and found that loneliness is indeed associated with a decrease in cognitive function.
How does loneliness affect aging?
An Austrian study published in the journal PLOS ONE examined the telomere length of the highly social African grey parrot, some parrots were isolated and others had partners. The telomere lengths of isolated parrots were shorter when compared with the parrots with companions. When telomeres, the ends of chromosomes, get too short, cells die off and hasten the aging process; the shortening of telomeres is also associated with the risk of death and disease, including dementia, heart disease, cancer, among others. While we need to focus on similar research concerning human isolation and telomere length, the work on grey parrots gives us a clue about the effects of loneliness.
Depression and Aging
People may think that depression is part of normal aging, but that is not true. Old age does not mean eventual clinical depression. Feeling depressed at older ages, for whatever reason, is common. And who wouldn't feel down? At old age, you cannot move around easily, you have all sorts of aches and pains. Grandmas and grandpas do sit around and share their ailments; My knees give out. My lower back hurts. My fingers are stiff. I wheeze when I breathe. That's depressing. Moreover, as mentioned, older adults are still standing, while others are gone. That's also depressing. It is hard to stay emotionally healthy with these many obstacles of advanced age.
What are some of the signs of depression in older adults?
• Withdrawal from normal activities
• Sadness
• Anxiousness
• Guilt
• Frequent crying
• Moodiness
• Suicidal thoughts
• A feeling of worthlessness
• A feeling of helplessness
• Excessive worry
• Difficulty concentrating
• Restlessness
• Listlessness
• Fatigue
• Oversleeping
• Undersleeping
• Weight gain
• Weight Loss
• Physical pain, such as headaches
• Gastrointestinal pain
How many older adults have depression?
The CDC reports that one-fifth of older adults have some type of mental health concern, whether it is depression or anxiety or another problem. However, only a third of those who suffer get treatment. Some 5 percent report feeling depressed, while more than 10 percent receive a diagnosis at some point in old age.
Is my grandmother's grumpiness a sign of depression?
Grandma could be simply grumpy. But, yes, grumpiness and irritability can be a marker of a depressed granny. In fact, mood swings are common in older adults. She will sometimes change her mood instantaneously, and she won't be happy with anything you may say or do for her.
If my grandpa experienced depression earlier in life, is he more at risk now?
Yes. If your loved one experienced depression in his younger years, he is more at risk for developing clinical depression at an older age. He may also suffer from dysthymia, which is a chronic form of depression. Chronic depression is more severe and intense than episodic depression, but not as severe as major depression.
What is vascular depression?
A depressed mood in your loved one may be caused by restricted blood flow, called ischemia. The blood vessels get stiff and blood does not flow, especially to the brain, as it does in younger people. Vascular depression is also known as late-onset depression, and it affects 6 million Americans ages 65 and older.
Anxiety and Aging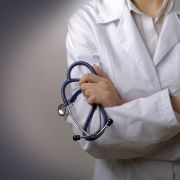 We all feel anxious and stressed now and then. Butterflies over an upcoming job interview, for example, is garden-variety jitteriness. When stress does its job right, your vigilance pays off, you even ace the interview and nail the job. However, severe anxiety can have detrimental effects and interrupt daily living. And a third of us will feel the distress of unmitigated anxiety sometime in our lives.
The aging population is more vulnerable than many other age groups. Full-blown anxiety can have ill effects. For one, anxiety shortens the length of telomeres, the end caps of chromosomes; when these protective caps get shorter and shorter, cells die off and we age much faster.
What are the mental health signs of anxiety?
When the mind shouts danger and fear sets in, anxiety can show itself in various forms. Sometimes it is mental, other times it is physical. Here are some emotional changes you may see in your loved one, many are similar to the signs of depression:
• Feeling scared
• Feeling restless
• Being irrational
• Being forgetful
• Feeling confused
• Being irritable or grumpy
• Obsessive thoughts
• Compulsive behavior
• Feeling panicked
• Substance abuse
• No interest in normal activities
• Will not leave home
• Withdrawal from life
What are the physical signs of anxiety?
When anxiety presents itself physically, it may come in the form of a headache or stomach ache, among many other symptoms:
• Difficulty breathing
• Dizziness or feeling lightheaded
• Sweating
• Nausea
• Headaches
• Chest pain
• Difficulty with vision
• Digestive problems
• Muscle tension
• Feeling achy and sore
• Fatigue
• Weight gain
• Weight loss
• Poor sleep
• Nightmares
• Oversleeping
• Under-sleeping
Will my anxiety worsen with age?
If your everyday life has been impacted by chronic and stifling angst and suffering, then you may have clinical anxiety. Some people are more predisposed to anxiety, for example, those who have suffered trauma in their past such as growing up in a household high in conflict. And some personalities are more prone as well. Perfectionists, for instance, who need control over their environment are also among the highly anxious.
Do some older adults feel existential anxiety?
The aging faces the end of life, and there is an experience of heightened anxiety. This is why some older people turn to religious activity; believing in a higher power as well as an afterlife is comforting and gives life more meaning. These older people seek connection with others and the universe on a spiritual level; having this shared belief eases the fear and dread.
How do disasters like pandemics or wildfires affect our level of anxiety?
When the world feels uncertain and insecure; people feel a collective unease. And according to the CDC, during COVID-19, two out of five people struggled with mental health problems, including anxiety depression, substance abuse, and others. The agency noted that there has been a marked elevation of mental health conditions during the pandemic.
Recent Posts